Why choose Waverley Park Dental Care for children?
Our practice is set up to make dental visits fun and exciting! To make your child as comfortable as possible we will chat to them about how they feel prior to their check up to reassure them about any anxious feelings they may be having. We don't mind if they want a few minutes to explore the room or our tools, we also give them control over reclining the dental chair so we ourselves know they're comfortable for us to proceed.
During the check-up, our ceiling bound TV's are a great distraction, particularly because your child can pick whatever they wish to watch! During the check-up we like to keep your child well informed before the use of any instruments, even if it's just a mirror. Building trust with your child is most important to us. If the check-up goes well, we may proceed with x-rays and a clean if required.
After the appointment, we love rewarding our little humans with special gifts, a reason for them to celebrate their first visit to our practice.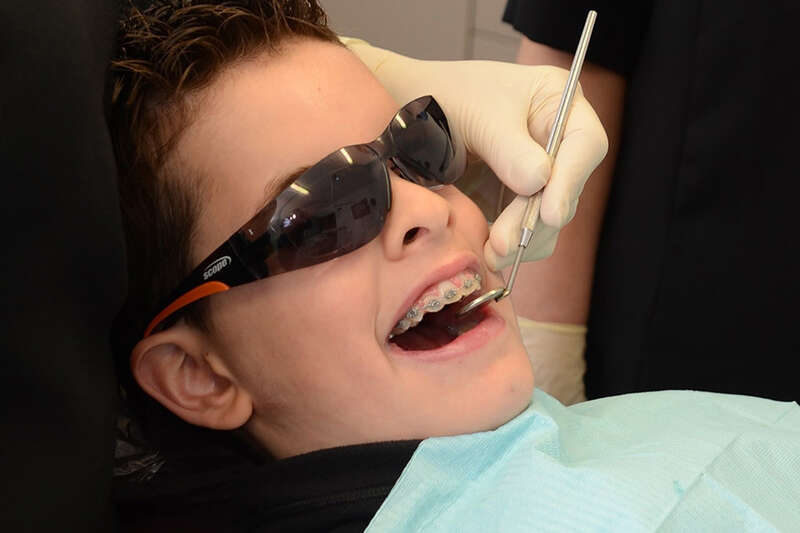 Kids need help with oral hygiene?
Are you repeatedly telling your kids to brush their teeth and they don't listen? Leave it with us! Our therapists will educate your children on the importance of looking after their teeth, and will teach them the overall value of good oral health.
We also have fun in-chair demonstrations to show your child how to brush and floss their teeth, particularly in regions they are avoiding.
We even have disclosing solutions that help dye cavity-causing oral bacteria for your child to see for themselves!
Not sure at what age to book in?
Dental visits start from age 1. It is not merely cavities a dental professional investigates. A dental check-up for infants and children explores several areas of the mouth, including conditions of all soft tissues, their bite, health of the enamel, infections, dental abnormalities, growth etc.
Dietary and oral health care tips for parents during infancy and throughout childhood are also crucial reasons to start dental visits early and regularly.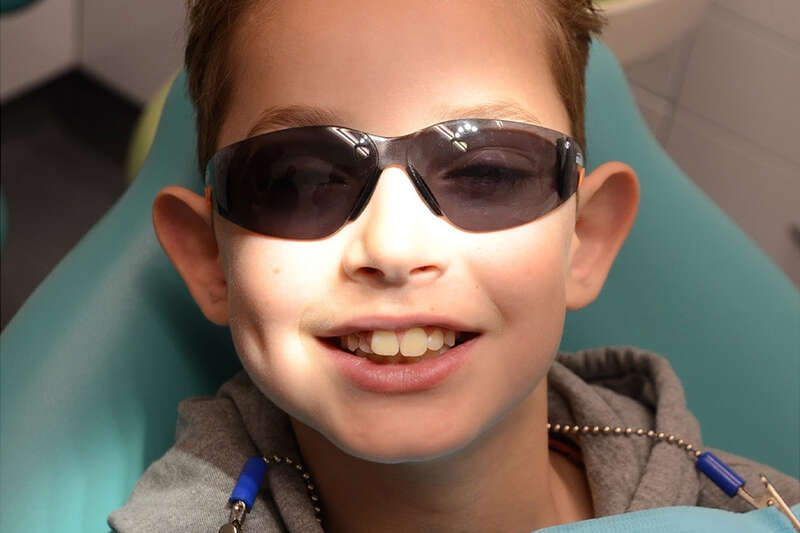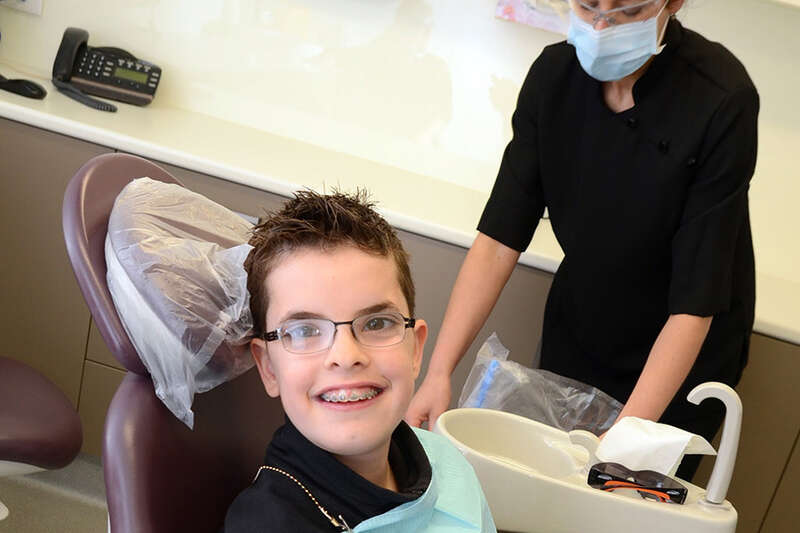 Does your child have a dental problem you're unsure about?
Our team of dental professionals are highly skilled and trained to treat all aspects of children's dentistry.
If you've noticed something odd in your child's mouth it is best to have it looked at early. Often children will not experience oral symptoms until teeth reach a poor prognosis, so if you've picked up on something have it looked at immediately, waiting for symptoms may result in infection and invasive dental procedures; one of the main causes of dental phobia in children.
How often should my child visit the dentist?
Preventative dental care is key amongst children. Regular visits to the dentist can allow oral conditions to be detected and addressed early.
Children will also have the opportunity to familiarise themselves in the dental setting with a positive outlook as opposed to visiting only when they've been in pain or undergoing treatment.
Regular dental check-up and cleans take place every 6 months, routine dental x-rays are taken every two years.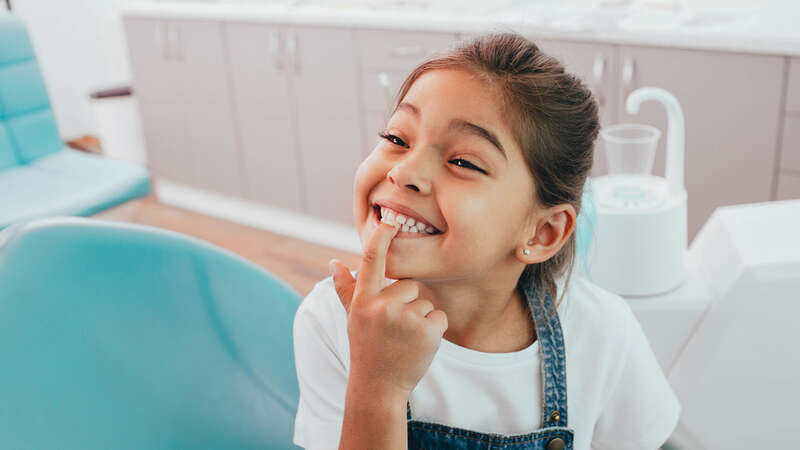 Do you have any concerns about your child's teeth?
We're so excited to have your child visit our practice! If you have any concerns or you would like to suggest something in regards to your child's dental visit please let our team know.
We will accommodate you and your family to the best of our ability, your child's comfort at our practice is just as important to us as it is to you!
Contact Us →