Most adults have three molars per quadrant, the wisdom tooth is the final molar (i.e. third molar) to erupt. Therefore wisdom teeth are positioned furthest inside our mouths and generally to not serve any essential function.
Typically wisdom teeth erupt from ages 17-21 however there is the possibility for them to erupt sooner or later in life. There is also the chance of wisdom teeth never erupting.
What do wisdom teeth "feel" like?
Wisdom teeth may not present any symptoms however if infected or impacted you may experience the following; tenderness around gum tissue at the back of your mouth, jaw aches, dull spontaneous aches, pain upon chewing and/or pain upon eating hard foods. You may also notice bad breath and/or a sore taste if the wisdom tooth is infected.
When do wisdom teeth have to be removed?
If your wisdom teeth are impacted (i.e angled and risking damage to opposing teeth) or infected, your dental practitioner may advise you to remove them. To thoroughly examine the wisdom tooth a full mouth x-ray known as an OPG is required. If you suspect your wisdom teeth are erupting, it is best to contact your dental practitioner so they can refer you to take a full mouth x-ray and guide you towards what to do next.
Who can remove wisdom teeth?
Under uncomplicated circumstances a general dentist can extract wisdom teeth, if the procedure and positioning of the teeth is difficult to access you may be referred to an oral surgeon. An oral surgeon will also provide you with the option of complete sedation during wisdom teeth removal.
More Frequently Asked Questions About Wisdom Teeth
If you have wisdom teeth, it does not mean they must be removed. Wisdom teeth like all other teeth require a reason for extraction. It just happens that amongst most of us, wisdom teeth compared to other molars are commonly impacted or infected and therefore lead to extraction. Under some circumstances wisdom teeth are not impacted and erupt correctly given there is enough space for them to push through, the risk of infection is also low and therefore are left alone.

Will I be put to sleep to have my wisdom teeth removed?

If you prefer to have your wisdom teeth removed while asleep you can. You will be referred by your dental practitioner to consult an oral surgeon who can offer you treatment under general anesthesia.

Can you keep your wisdom teeth?

If your dental practitioner advises that your wisdom teeth show no signs of concern, yes it is reasonable to keep your wisdom teeth.

Can a wisdom tooth cause an earache?

Impacted and infected wisdom teeth due to their location can cause severe pain. Occasionally the pain can radiate to the jaw and ear. If you are experiencing ear or jaw aches it is best to consult with your GP and dental practitioner for further investigation. An earache can also be unrelated to wisdom teeth pain and under both circumstances requires a medical consultation.

Does everyone have wisdom teeth?

No, not all individuals have wisdom teeth. Some may have wisdom teeth which simply never erupt, others may have missing wisdom teeth.

Do wisdom teeth grow back?

No, wisdom teeth once removed do not grow back.

What if I have headaches and migraines but no wisdom tooth pain?

If you are not experiencing wisdom tooth pain however are suffering from migraines and jaw aches frequently, it is best to consult your GP for further investigation.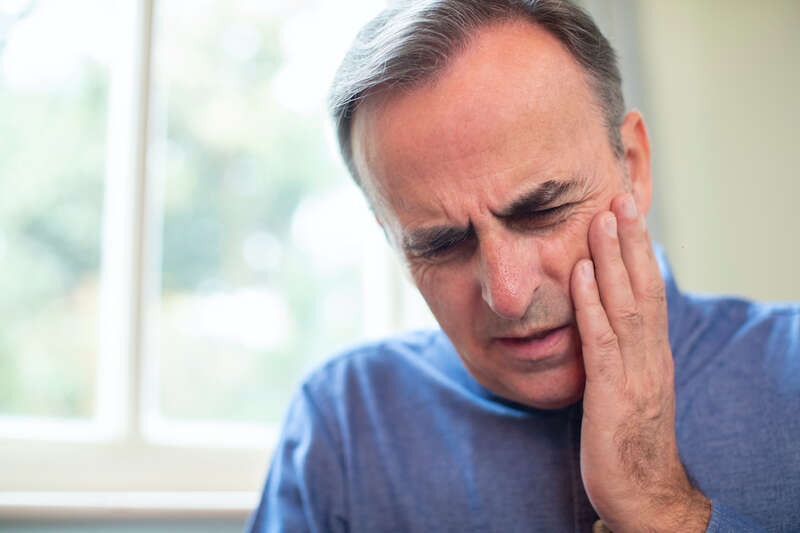 Could my wisdom teeth be causing me jaw pain and migraines?
It is not uncommon for wisdom teeth pain to radiate, often to the head and jaw region. This level of pain surrounding wisdom teeth generally requires treatment and should be immediately attended to by a dental practitioner.
Call us to make an appointment. →