A warm-hearted welcome
Upon arrival you are invited to wait and seek comfort in our waiting room designed with warmth and calm. While you are waiting, feel free to explore our dental education pamphlets, watch TV or engage in conversation with our reception staff should you have any questions or queries prior to your appointment.
Once you have completed your medical history form and your dental practitioner has reviewed the information, you will be kindly greeted by one of our lovely dental assistants. They will guide you to your consult room where you will meet your hospitable dental practitioner. At Waverley Park Dental Care, depending on the kind of dental care you are seeking, your dental practitioner may be a dentist or an oral health therapist, both highly skilled to assess your dental needs.
Let's get you comfortable
Your dental practitioner and dental assistant will be present throughout the entire duration of your dental consultation. Before proceeding with any dental care, they will ensure you feel as comfortable as possible. For your comfort we are able to reposition the dental chair, provide cushioned neck or back pillows and play some music. Once you're comfortable your dental practitioner will explore how it is they can help you with your dental visit. Our priority at Waverley Park Dental Care is to respect your needs and desires above all else even prior to conducting your dental examination.
Dental exam
Most dental examinations are undertaken in a supine position on the dental chair to ensure safety and ergonomics for your health care providers, however if you do not feel comfortable or relaxed we can most certainly make alterations to better suit your needs. Our dental practitioner will proceed with an extra oral and intra oral examination surrounding the structures localised to your jaw, lips, mouth and teeth. For comprehensive examinations and record keeping, your dental practitioner may convey some measurements and terminology to the dental assistance using dental jargon which will be explained to you in layman terms later during your visit. Don't be shy; if you're interested or confused feel free to ask any questions during the exam. To complete your exam, your dental practitioner will advise dental radiographs. Our rooms are all conveniently equipped to have your dental x-rays taken while you are still in the dental chair.
Am I getting a clean?
Once your clinical examination and dental radiographs are complete, if appropriate and where there is time, your dental practitioner may agree to proceed with a dental clean. Under some circumstances there may be a lot to discuss surrounding your dental health, or the level of clean required may be extensive, and so your practitioner may advise to schedule your dental clean or any further treatment for future appointments.
Emergency Care
If you're a new patient who is seeking emergency care, once your clinical examination and x-rays are complete your dental practitioner will prioritise the care required to relieve you from your discomfort. Depending on what is required, you may be advised dental treatment for the same day or prescribed medications with a follow up appointment. No matter what the situation, our team is there for you to ensure you are relieved of the issue as soon as possible.
Treatment planning your dental needs
Once the examination is complete, your dental practitioner will help you better understand your dental health status. If you require treatment to improve your oral health, you will be guided through your options both verbally and written. You may also be someone who is seeking a cosmetic change, in which case we are happy to discuss various treatment plans and explain to you the likely results or challenges involved. If your dental conditions are complex, a dental care plan may be discussed in person with additional practitioners during your appointment. At Waverley Park Dental Care treatment planning is a practical process, it entitles goals, costs, priorities and duration. However long or short your treatment journey may be, we are here to provide outstanding care and support at all times. To help you get started may be advised some routine dental hygiene tips, dietary recommendations or lifestyle changes.
Your appointment will take approximately 45 minutes.
Schedule Your Next Appointment
When your appointment is complete, you will be kindly escorted back to reception where our team will help you schedule your next appointment. If you require any dental treatment, we will do our best to schedule you in soon. If you have private health insurance, for your convenience our practice will be able to claim your dental benefits for you using our HICAPS terminal; given you have presented with your health fund card. Our HICAPS is also equipped to estimate your rebate costs for any treatment your dental provider may have advised.
Once you are back on track with your dental health, preventative care is the best way forward and generally takes place as a recall/clean appointment every six months. If you wish to contact us regarding any concerns or questions before then you are most welcome. We are committed to providing the care you deserve, after all, your smile plays an important role in both your life and ours.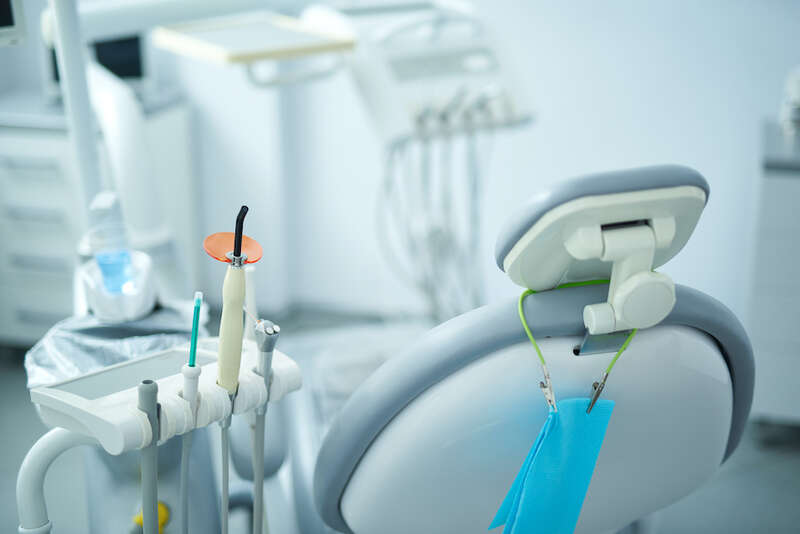 Comfortable and convenient
From the moment you enter, we are pleased to be part of your oral health journey. For your convenience our practice has onsite private parking and restrooms. Similar to all health care providers, you will be advised by reception staff to arrive at least 15 minutes prior to your appointment to fill out a form regarding your personal details and medical history.
New patient form →