Do you have chips and cracks in your teeth or naturally yellow or grey teeth? Veneers are becoming an increasingly popular cosmetic dental treatment. The GENESIS™ Smile Design System is exclusive to Waverley Park Dental Care. Hand crafted from porcelain for the most natural looking veneers. Ask us how you can start your journey to your perfect smile.
Contact Waverley Park Dental Care →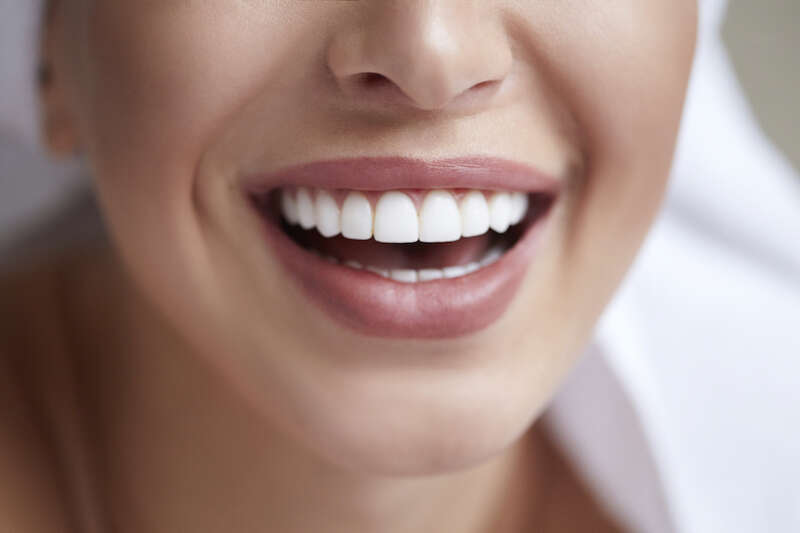 The GENESIS™ Advantage

GENESIS™ Porcelain Veneers are hand designed and custom-fitted 'shells' that are applied and bonded to the front surfaces of the teeth in your smile zone and then shaped and coloured to best suit your natural smile. They are used to cosmetically correct teeth that are crooked or misshaped, or to cover up gaps, stains and chips in your teeth. GENESIS™ Veneers not only improve the appearance of teeth, but they also help to make them stronger and better protected, giving you a healthy, beautiful smile.
Benefits
Predictable outcomes using the GENESIS™ Test Smile System
Confidence in achieving the smile you deserve
Very little or no actual tooth enamel is removed
They are strong and stain resistant
This system produces very little discomfort
Long lasting for a confident smile for many years to come
GENESIS™ veneers are custom designed specifically for your face shape & smile.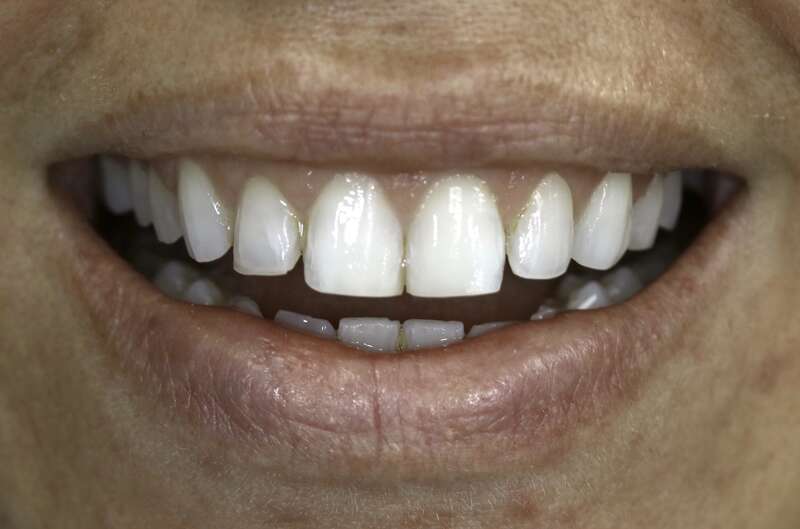 Initial consult : Before veneers

At WPDC, Dr Effie will consult with you regarding what look that you may want to achieve with your new smile makeover. There are many looks to choose from ranging from 'The Hollywood Smile' to 'The Natural Smile'.
Dr Effie will take photos and scans of your teeth and uses this information to individually design a 2D smile suitable for you.
Image: Before Genesis Veneers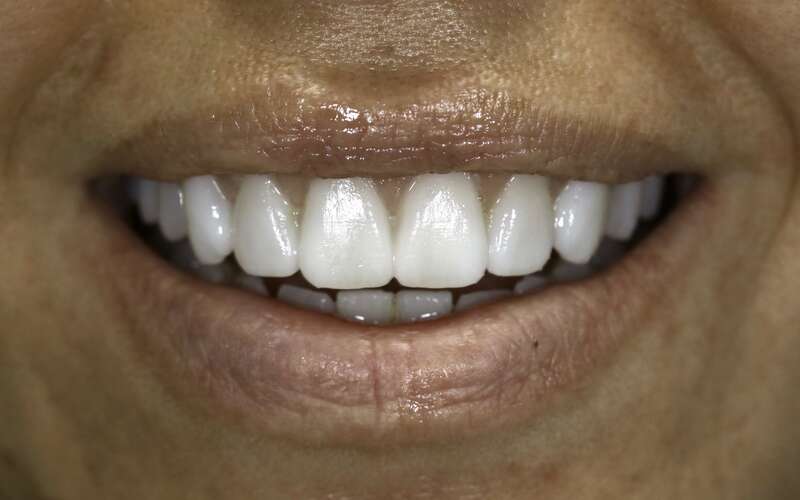 2nd visit : Try and Test

A direct mock up of the designed veneers is placed directly over your teeth for you to try in and test your new smile. The GENESIS™ Test Smile simulates the final outcome, allowing predictable and beautiful results. It is low risk because you get the chance to try your proposed smile and feel 100% confident before committing to the final product
Image: GENESIS™ Veneers Try-Ins
3rd visit : Preparation

Dr Effie will lightly sand the enamel on the teeth. Quite often no sanding of the enamel is required because the porcelain veneer thickness is only 0.3 mm.
A final impression is taken so that the veneers can be shaped for a perfect fit, with the correct colour and shape.
Image: Half Veneers v No Veneers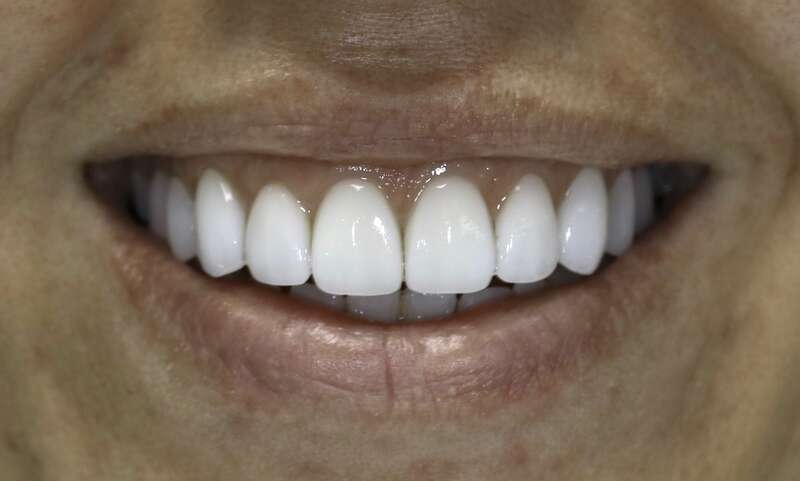 4th visit : Try-ins

This final visit is undertaken at our Collins Street surgery in collaboration with our master ceramist. You will have the opportunity to try in your new porcelain veneers to ensure you are happy with the final result. Adjustments can be made on the spot , by our master ceramist, prior to the cementation process.
Image: Finished product GENESIS™ Veneers
GENESIS™ Veneers Before and After